Breakfast Toast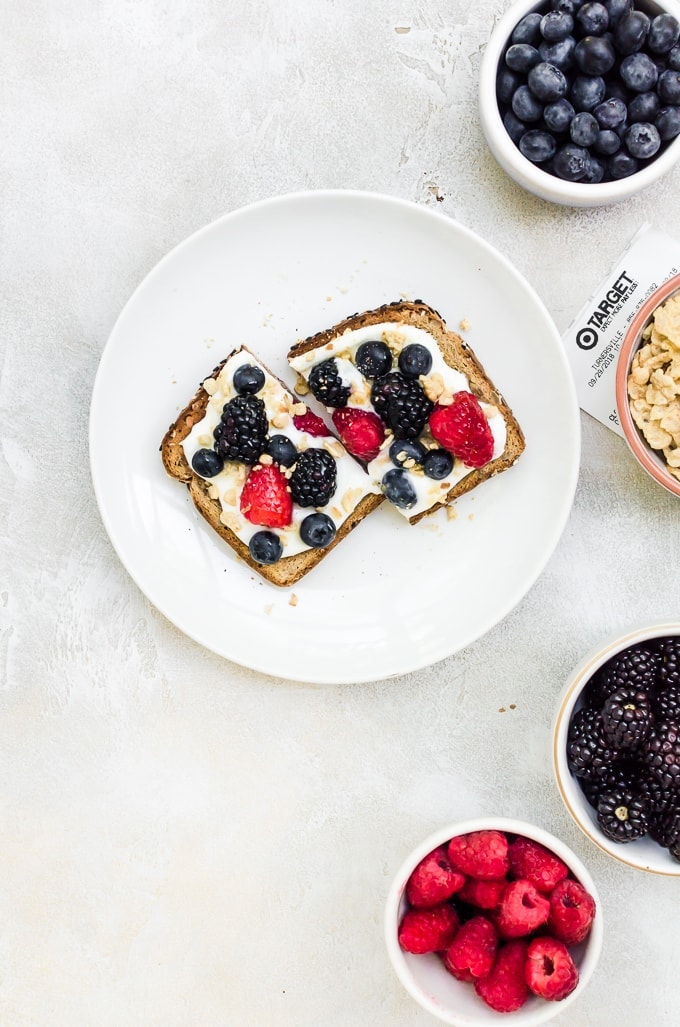 A super simple breakfast toast that will keep you full and ready to wake up and bring it with very little thought or effort! This post has been sponsored by Kellogg's & Dannon. All thoughts and opinions are my own.

I will be honest with you… I am not a natural morning person. Let me clarify: I love the mornings. I love how peaceful and quiet they are just before the rest of the world wakes up. There is something so cathartic about feeling like you are the only one awake and getting these precious moments to yourself. It?s almost like stealing time.

It?s just hard for me to feel like I can get much done in the morning. It takes me a while to feel awake enough to enjoy these moments. The way I work around it and be productive?to wake up and bring my all to the world?is to have a routine when I wake up.
Usually that means feeding my cat and making myself a quick, nutritious breakfast. Anyone who follows me on Instagram can see I?ve been a big fan of making fun toasts in the morning as of late. It, of course, started with avocado toast, but it progressed way beyond that very quickly.

I now use just about everything… cream cheese, hummus, and yogurt are some of my favorite bases. Then I add my main flavor and beauty enhancer, some crunch, and then a drizzle. Target has been my savior for making sure I have all the ingredients I need at any given moment.

My typical breakfast toast is this yogurt, berry, cereal, and honey toast. I?ve been experimenting ...
URL de la Fuente:
http://cookienameddesire.com/
--------------------------------
Chef Vs. Gadget