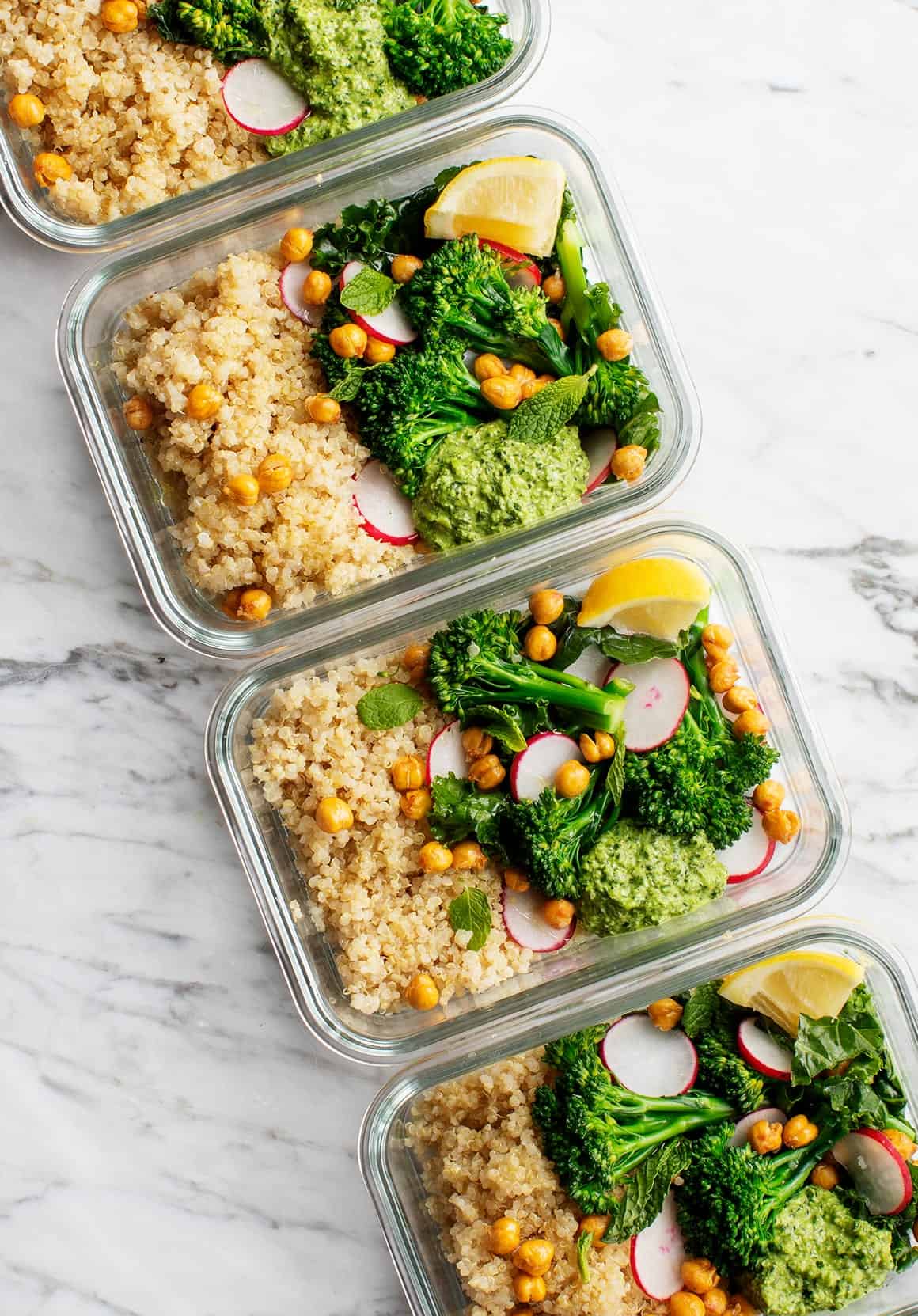 60 Healthy Meal Prep Ideas
Is anyone else trying to get in a new meal prep routine this fall" Jack and I took some time off last week for an end-of-summer trip to Michigan. It was so fun and relaxing, but when we got back, I realized just how busy the next few months are...
Love & Lemons Cooking Club – September!
Our monthly Cooking Club is a fun way to celebrate the Love & Lemons community of readers. It's super simple – each month, I choose a recipe. You make it, and you email me a photo. At the end of the month, I randomly select one winner to receive...
Summer Grain Salad
This post is in partnership with Jewel-Osco®. Has anyone else been super busy lately" Between writing and recipe testing, working on projects around the house, and squeezing in fun summer activities, I feel like we?ve barely had a minute to rest,...
Healthy Lunch Wraps
When it comes to lunch, I usually gravitate towards salads or bowls, but when I have the ingredients to these healthy lunch wraps on hand, I'm 100% on team sandwich. They're fresh and satisfying, filled with a crisp kale salad, creamy avocado,...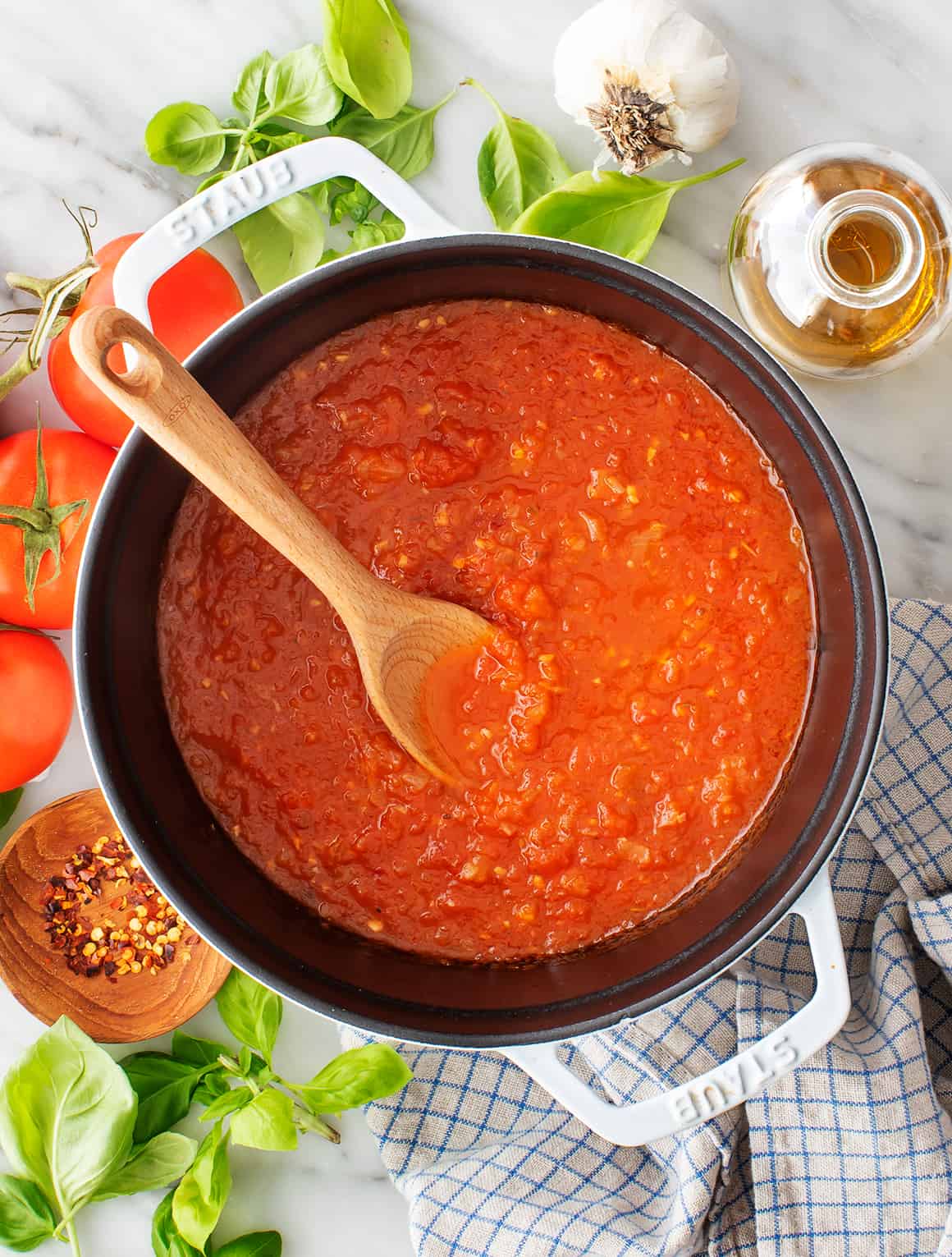 Fresh Tomato Sauce
For me, making this homemade tomato sauce recipe is one of the highlights of late summer. Like bruschetta or a good Caprese salad, it's something I only make at this time of year, when fresh tomatoes are sweet, juicy, and abundant. This tomato...
25 Easy Summer Appetizers
When I sat down to write this summer appetizers post, I glanced over at the calendar I have hanging on my wall. September already" How did that happen"! We might be nearing the end of the season, but I hope you still have a BBQ, cookout, or casual...
Summer Fruit Tart
This fruit tart recipe could not be more delicious. Seriously! I'm in love with the creamy, tangy filling, the sweet and salty crust, and the jumble of fresh fruit on top. I tested it a number of times this summer to get the recipe just right, and...
Air Fryer Eggplant
If you like eggplant Parmesan, then you'll be crazy for this air fryer eggplant recipe! I coat eggplant slices in a mixture of panko bread crumbs, almond flour, and Parmesan cheese and then air fry them to golden brown perfection. The slices are...
Summer Fruit Platter
How pretty is this fresh fruit platter"! It's a colorful combination of fruits, cheeses, spreads, and snacks that I've been absolutely loving lately. I'm sharing it today because it would be a fantastic last-minute appetizer for a Labor Day...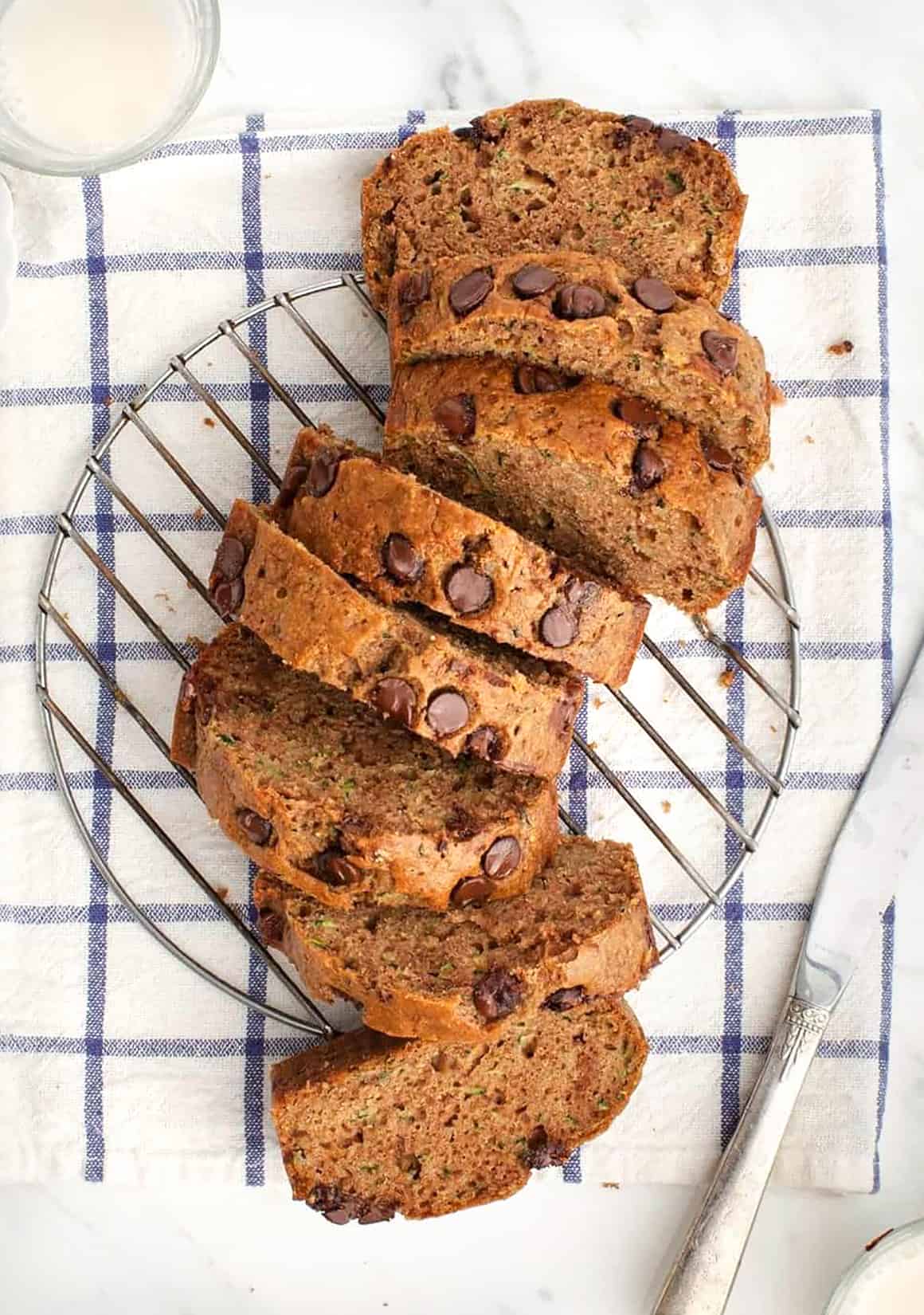 Best Zucchini Bread
Have you made zucchini bread yet this summer" As I write this post, Jack and I are just finishing up our second loaf of the season, and I'm already looking forward to making our third (and fourth, and fifth…). I don't know what it is about...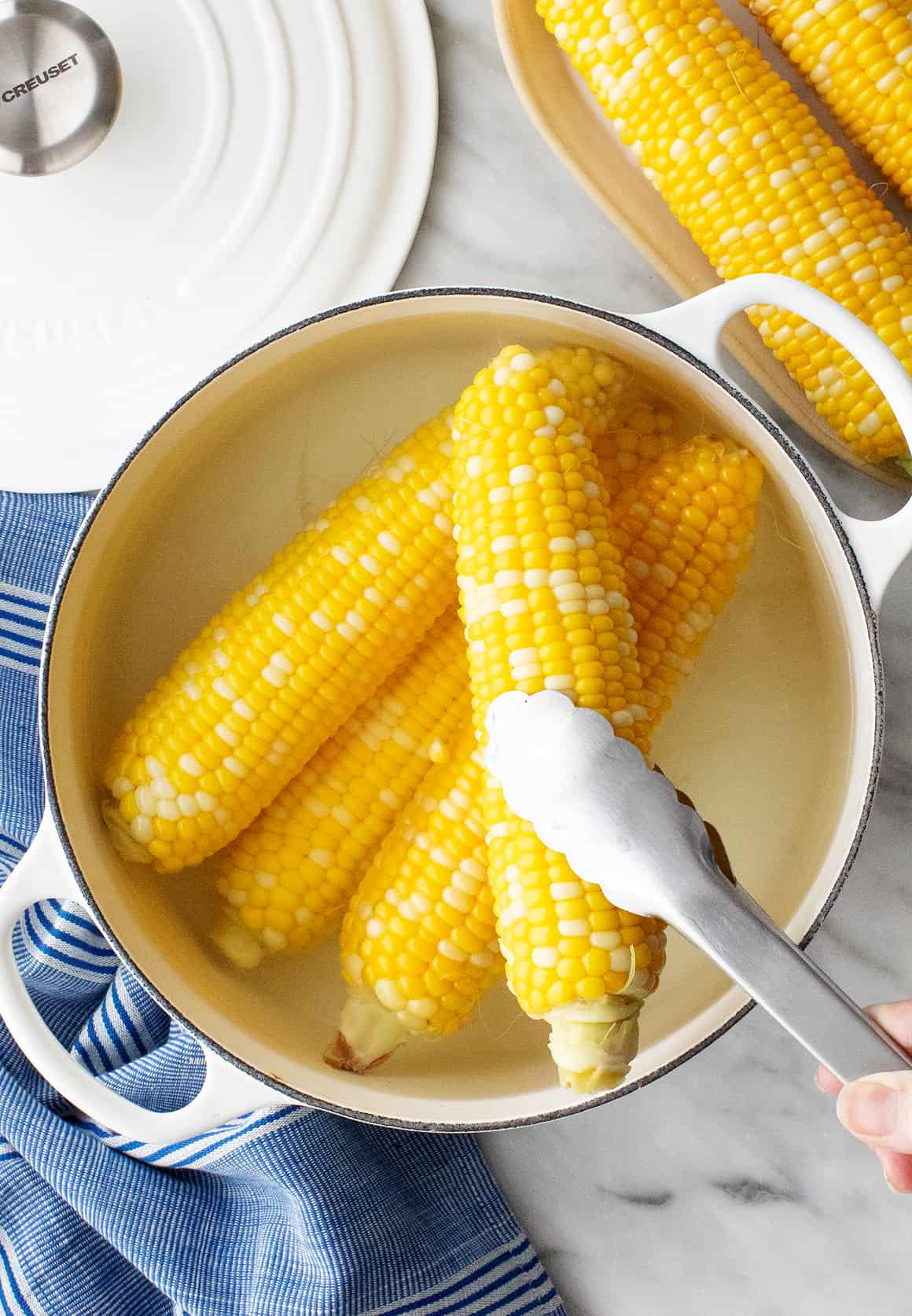 How to Boil Corn on the Cob
I think my love of seasonal cooking comes from all the corn on the cob I ate as a kid. In the summer, my mom served boiled corn on the cob with dinner almost every night. She'd pick it up from a farm stand nearby, so it was always super-sweet and...
Love & Lemons Cooking Club – August!
Last fall, I created the Love & Lemons Cooking Club to celebrate our wonderful community of readers. It's super simple – each month, I choose a recipe. You make it, and you email me a photo. At the end of the month, I randomly select one winner...
Peanut Butter No-Bake Cookies
Over the last few weeks, Jack and I have eaten more of these peanut butter no-bake cookies than we'd like to admit. They're sweet and nutty, with an addictive chewy texture that comes from lots of peanut butter and whole rolled oats. We've...
Zucchini Muffins
I hope you're still bringing home tons of zucchini from your garden, the farmers market, or the store, because these zucchini muffins are just too good to miss! They're moist, puffy, and full of warm flavor from nutmeg and cinnamon. All that,...
20 Easy Peach Recipes
It's peach season! For the next few weeks, I'll come home with a bag of peaches after every trip to the farmers market or store. The season is just so short, so while it's here, and fresh peaches are juicy, sweet, and abundant, I make it my...
Cold Cucumber Soup
This cold cucumber soup is everything I want on a hot summer day. To make it, you don't have to turn on the oven, the stove, or even the grill. Just toss the ingredients into a blender, puree, and chill! After a few hours in the fridge, this...
9 Cold Soup Recipes for Hot Summer Days
Cold soup is one of my summer obsessions, right up there with salads, cold brew, and everything sweet corn. On a hot summer day, there's nothing I crave more. Cold soup is hydrating, refreshing, and brimming with peak-season produce. Often, its...
Peach Crisp
You'd be hard pressed to find an easier summer dessert than this peach crisp recipe. Toss the filling together in one bowl, mix up the topping in another, layer them both into a skillet, and bake. When you take your first bite, you'll be stunned...
Red Sangria
If you ask me, sangria is the perfect drink to share with friends – it's festive, fun, fruity, and refreshing. As cocktails go, it's inexpensive and easy to make. For a knockout happy hour, mix up a pitcherful, invite people over, and sip cool...