Crispy Chicken Thighs with Creamy Black Garlic Sauce
We serve the chicken on top of the sauce, to keep that skin crispy! Searing and oven-roasting is a fantastic method for chicken thighs (or breasts) because it delivers the best of both worlds: super-crisp skin, and soft, tender meat. We...
Lemon Poppyseed Buttermilk Pound Cake
"refined" coconut oil, which means it won't impart a coconut flavor. So why use it" Like all oils, it's a pure fat, but what sets coconut oil apart is its melting point. At room temperature it's solid and creamy, which means it can be...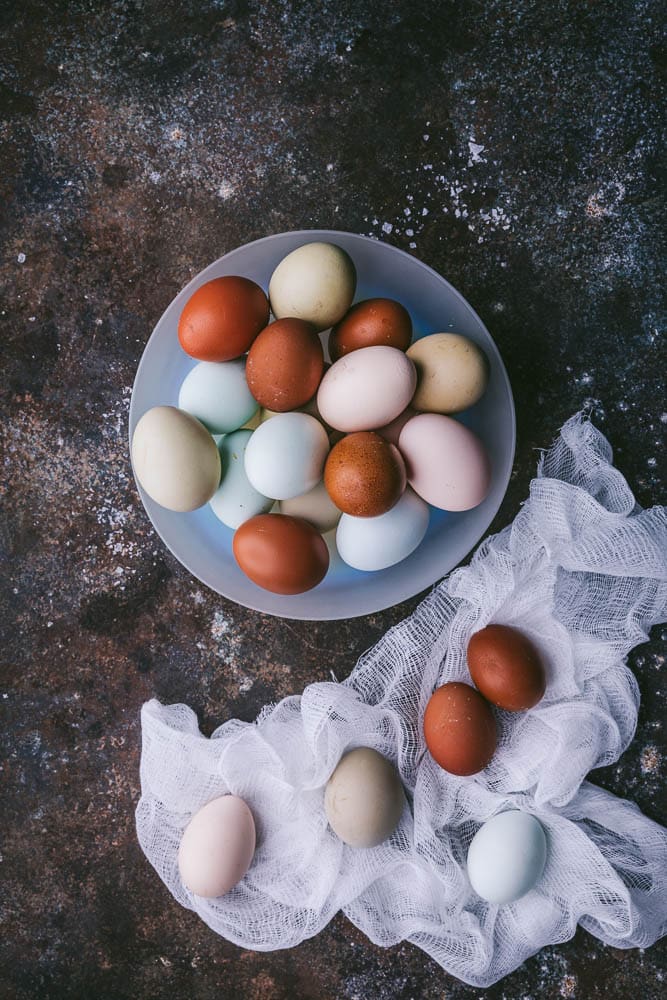 Our Favorite Egg Recipes for Easter
Easter, despite what the Christian church might tell you, is really about two things: eggs, and chocolate. (Hmm, you know what, someone should combine those two things. I bet they'd sell really well.) As food bloggers, we're required to rifle...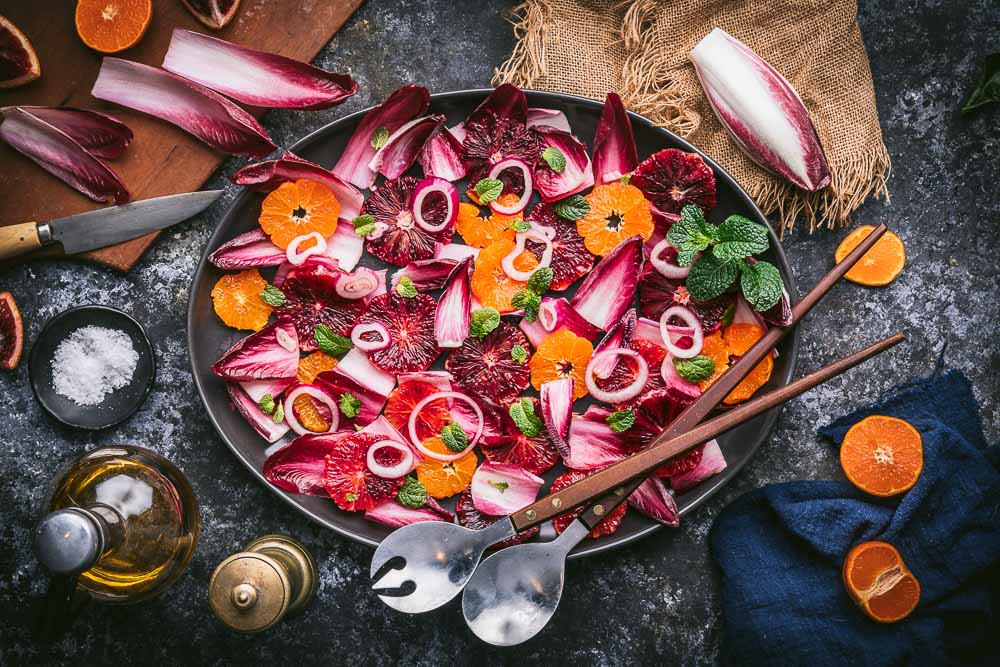 Blood Orange and Endive Salad with Pickled Red Onions
The thing about early spring, at least here in the Hudson Valley, is that it basically looks and feels exactly like winter. For most of March and even into April, it's cold and damp, and nothing in the garden will grow. During these dog...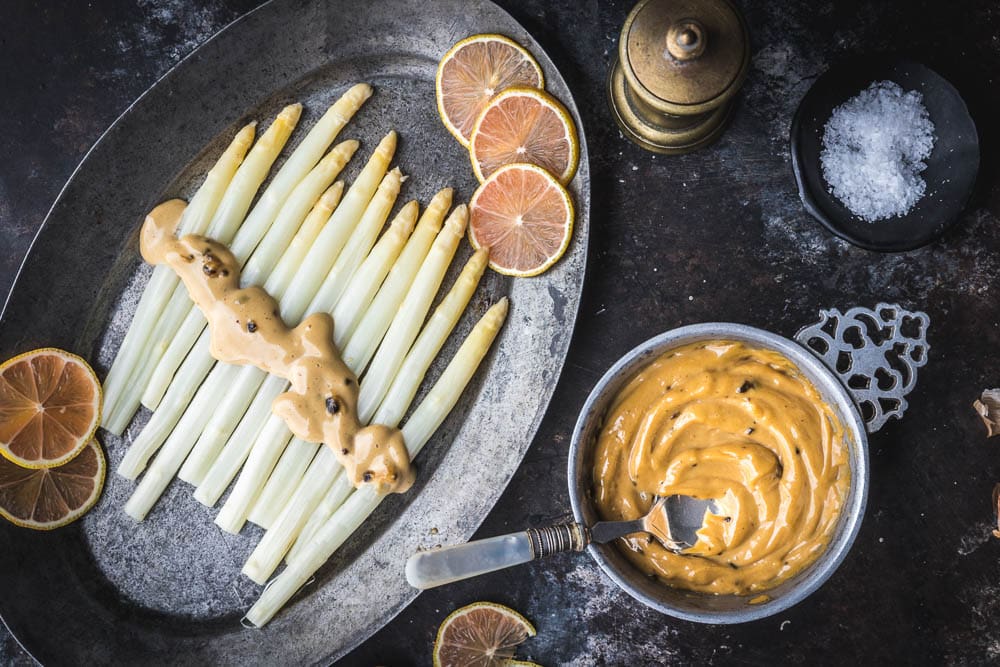 White Asparagus with Black Garlic Aioli
If fresh, local asparagus is in the stores, it must be early Spring. This vegetable is one of the first to beckon in the new season and herald an end to Winter. We simmer the delicate white asparagus spears until they become tender and...
Dublin Coddle (Irish Sausage, Potato and Guinness Stew)
Bailey's Cookies and Cream Parfaits
To start, add the cornstarch, salt, half and half and 1/3 cup of the whisky to the pot, set it on low heat and whisk until the cornstarch fully dissolves, about a minute. Then whisk in the sweetened condensed milk, chocolate syrup and egg...