Teba Shio (Salted Chicken Wings) ??????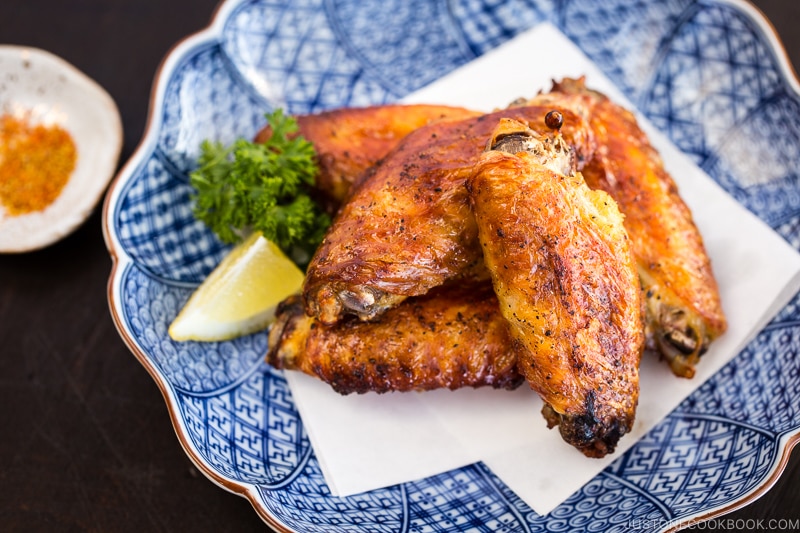 With only 3 ingredients, these Japanese Salted Chicken Wings (Teba Shio) are oven-broiled till juicy and crisp golden perfection. So good and unbelievably easy to make, they will be the wings on repeat for all your parties, game days or lazy Sunday dinners.

What are some of your tried and tested favorite foods to serve at a party" My go-to dish is these Japanese Salted Chicken Wings, or in Japanese, we call them Teba Shio (???). Popular finger food you can find at Izakaya (Japanese tapas restaurants), these oven-broiled wings taste just like they are grilled outside!
With seriously crispy skin and umami, teba shio are the best thing I regularly pull out for gatherings. They are insanely easy that I even make these wings when I get stuck in the cooking rut. Wings to the rescue and family approved! If you're reading this, you have to give it a try.
Watch How to Make Teba Shio (Salted Chicken Wings)


How to Make Perfectly Juicy and Crispy Chicken Wings in the Oven
Here's how you achieve juicy and crispy wings in 3 simple steps:

Use good quality chicken wings! I like to source for organic, free-range chicken if possible. It makes a difference.
Soak the chicken wings in sake for 15 minutes. You don't have to use expensive sake, but you do need 1 and 1/2 cup sake to make sure all the wings are covered. No substitute, please. Sake helps remove the gamey taste from the chicken. This is extremely important when the chicken is only seasoned with salt ...
URL de la Fuente:
http://www.justonecookbook.com
--------------------------------
Creamy Spinach-Stuffed Mushrooms
-------------------------------------